Grand Hotel Terme il Moresco
5 star Hotel
Città d'Ischia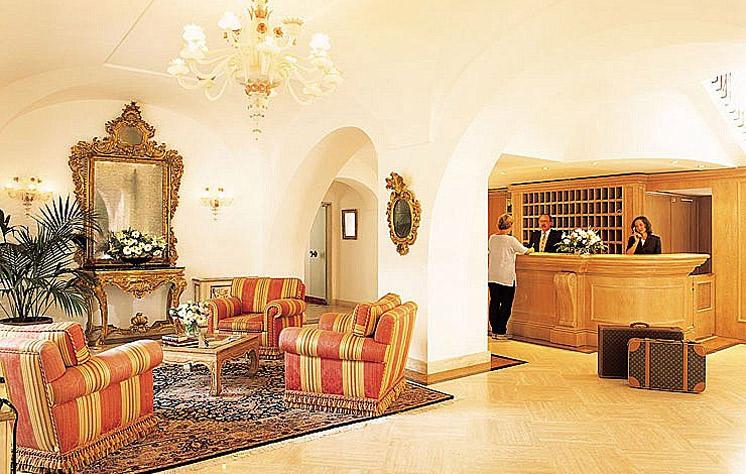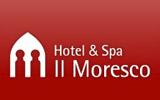 Città d'Ischia - 80077
Via Gianturco, 16
+39 081981355
fax +39 081992338
About Grand Hotel Terme il Moresco
The renowned 5-star Grand Hotel Il Moresco is located in the most exclusive area of the island and enjoys an unparalleled view over the Gulf of Naples. Embedded in a spacious park of century-old pine trees, enclosed by a lava-stone wall protecting its peace, offering patios, lush gardens and swimming pools with the beneficial thermal water – the most renowned and precious natural resource of Ischia – , it is a real oasis in a small piece of paradise. All the rooms and suites of the hotel are characterized by a pleasant atmosphere and equipped with every comfort. In the SPA of the hotel you will be able to enjoy some of the most special and cutting-edge treatments for your relaxation and the care of your body. The hotel boasts an excusive location at a few steps from the shopping street Vittoria Colonna and shows the unique, bright atmosphere of a typical Mediterranean villa furnished with simple but refined taste, thus adding to an overall impression of elegance and harmony.
Rooms
All the rooms and suites are characterized by a highly relaxing atmosphere. The rooms are equipped with every comfort and have a balcony or terrace enyoying yard, garden or partial/full sea views.
They are all exquisitely appointed with original Vietri majolica tile floors, mostly white-painted walls and furnishing in pastel colours: everything adds to a typical bright and fresh Mediterranean ambience.
Pools and beach
The azure blue swimming pool in the park is framed by a lush tropical vegetation and surrounded by a large terrace fully equipped with umbrellas and sun beds – here you will be able to relax and enjoy the sunrays as well as the benefits of thermal water. Another pool is dug in the tuff rock of a grotto that used to be a wine cellar. Small thermal waterfalls have replaced the old wine casks. Directly through the SPA our guests can have easy access to our indoor pool, beautifully set inside a greenhouse providing a perfect habitat for several varieties of flowers and plants.
Within short walking distance of the hotel you find the private beach and pier, where you will be offered a beach umbrella and sun bed and you will experience a wonderful day at the sea – always enjoying the breathtaking, sweeping view of the Gulf of Naples, which will be a long-lasting memory of your holiday in Ischia.
Spa
Movement and a moderate physical exercise facilitate the elimination of toxins, the release of muscle tensions and the preservation of muscle tone, thus helping stay young for a longer time. Sauna and Turkish bath, combined with delicate scents and the relaxing colours of the chromatic shower, are a useful complement to other treatments, as they stimulate the circulation, detoxicate and tone the body.
offers
From 21-04-2018 to 21-10-2018

Availibility

Book

Booking not available
In the neighbourhood
Hotel facilities

Open at Easter

Air conditioning in room

Elevator

Dryer in room

Baby sitting

Thermal baths

Bar

Beauty center

Tv in room

Credit cards

Coeliac cuisine

Safebox

Mini-bar in room

Internet

Gym

Parking

Private Park and Garden

Indoor swimmingpool

Outdoor swimmingpool

Central heating

Restaurant

Meeting service

Sauna and/or Turkish bath

Solarium

Private beach

Telephone in room

Transfer on request