Giardino Eden
Hotel 3 stelle
Città d'Ischia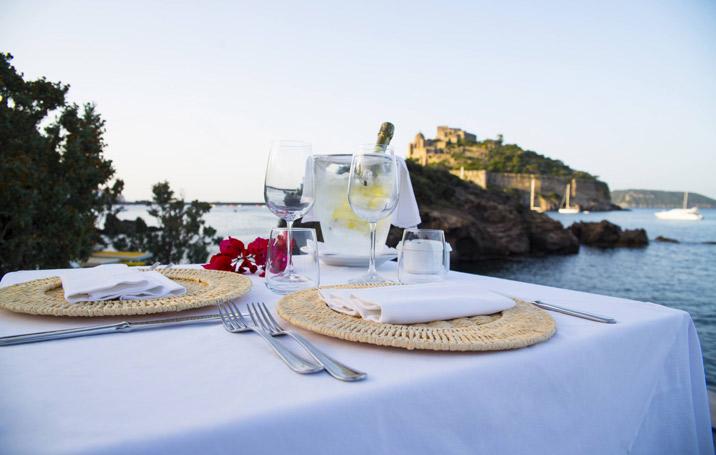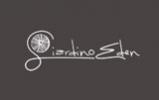 Città d'Ischia - 80077
Via Nuova Cartaromana, 62
+39 081985015
fax +39 0813334567
Restaurant
The pearl of the complex is certainly the restaurant; based on the culinary art of Ischia, its cuisine knows how to be attentive to the changing needs of the palate without losing the aromas that characterize it. In it are traditional dishes and savory and appetizers who know how to tease. The fascination is definitely about the wonderful location: the lively atmosphere during the day is transformed and becomes magical when, in the evening, the torches reflected in the sea form the backdrop to the moon that rises light in the sky. Imagine! Alone or with others, in the background the sea, on the table a light that is reflected in the water, the mandolin intoning sweet notes; basil scent that comes from a plate of spaghetti.
Rooms
Double standard
Double superior
Eden Deluxe
Beach Club
The magical atmosphere of the Giardino Eden beach club was founded by the harmonious fusion of the renowned characteristic cornerstones of the Island: nature, history and the sea. At the foot of the Guevara Tower (now a museum and multipurpose facility) and in the center of the ancient Aenaria Colony Bay (now submerged), flourishing Roman settlement of which it is increased activity is estimated between the first century BC and the fourth century A.D.
The park is surrounded by lush Mediterranean vegetation, has five swimming pools (from 26° to 35°) two geothermal mineral waters, and three salt water ones. It is equipped with all the amenities: changing rooms and toilets, sun loungers, deck chairs, umbrellas and an efficient pool bar service for guests, natural wellness oasis, with delicate and bewitching fragrances, a real corner of paradise where to enjoy the true essence of relaxation.
The side facing the sea of the Garden of Eden enjoys a panoramic view more suggestive of Ischia: the islet on which set the Aragonese Castle and its bridge to the ancient village of Ischia Ponte, the Sant'Anna rocks (archaeological site) and the island of Capri. It features unique and unrepeatable is the great rock marked Eden around which lies the sun suspended over the sea, particularly popular destination for sunbathers and equipped with comfortable and safe descents in the water for snorkelers.
offerte
servizi dell'Albergo

Aperto a Pasqua

Bar

Carte di credito

Parco giardino

Sala congressi

Spiaggia privata

Transfer