Ristorante Paccheri e carezze

Sant'Angelo

Close to the sea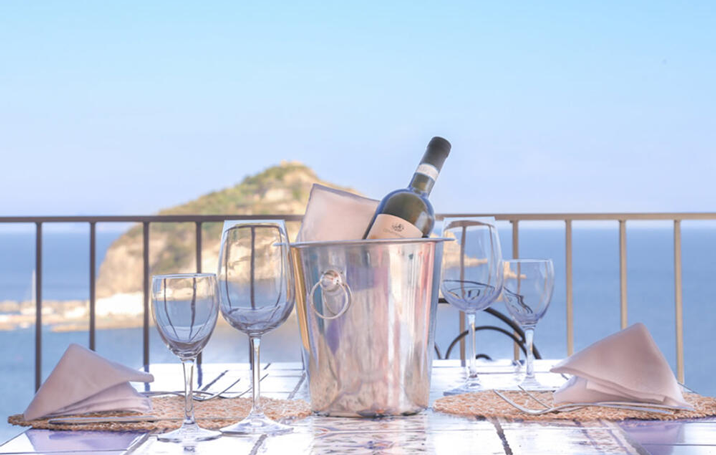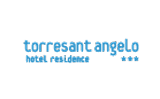 Sant'Angelo - 80070
Via Fumerie, 68 - Forio
+39 081 907698

The restaurant
"Paccheri e Carezze" is the restaurant of our hotel on the Island of Ischia. Here, every day you can taste the best island and Mediterranean specialties, always available, subject to seasonality and proposed in a dream setting: our panoramic room or our terrace suspended between sky and sea, a small corner of paradise that offers a wonderful view of the town of Sant'Angelo, during the hot summer days.

We love the gastronomic traditions of our territory and we try to make every holiday unforgettable, even at the table. The restaurant is open, on reservation, even for guests who are not staying at the hotel. We are very coveted as a location for weddings and events, we usually organise no more than two events a year, especially for foreigners who choose to get married on the Island of Ischia, and we offer customised solutions to our guests, so they can celebrate in the best way the most important moments of their life.
BREAKFAST
To start the day well, it's important to have a good breakfast! We do our best to offer varied and tasty menus. Every day, it is possible to choose between sweet and savoury flavours, with a rich choice that always includes numerous homemade desserts, croissants, brioches and bread of different types. In addition, homemade jams and Nutella, cereals, yogurt, fresh fruit, cold cuts and cheeses, scrambled eggs and bacon. Obviously, we are attentive to everyone's needs and there are many gluten-free products and various types of milk. The splendid panorama that can be enjoyed from the outdoor terrace will complete the rich breakfast offer, available every morning from 8 to 11 a.m.
LUNCH
Every day, we offer a light lunch so as not to take up much of the time for the main activity of our guests: complete relaxation! If you spend the whole day at the hotel, between sunbathing, swimming pools and jacuzzi, or if, when returning from the beach, you wish to have a bite, the restaurant is open for lunch, as well, from 12:30 p.m. to 3:00 p.m. At guests' disposal, there is an à la carte menu, from which they can choose between appetizers, first and second courses. For the lazy ones, there is the possibility to have a quick meal even at the pool!
Dinner
Choosing to have dinner at the hotel, offers the opportunity to taste Mediterranean and Ischia cuisine, combining quality and convenience. Every evening, from 7:30 p.m. to 10:00 p.m., our restaurant offers 3 fixed-price menus to choose from, but the chef is always ready to meet specific needs and desires, especially for our little guests, the most demanding ones!
Open from 15-03-2020
to 15-10-2020

Mon
Tue
Wed
Thu
Fri
Sat
Sun
LUNCH
12:30
16:00
DINNER
19:00
24:00
Open from 16-10-2020
to 14-03-2021

Mon
Tue
Wed
Thu
Fri
Sat
Sun
LUNCH
11:00
15:30
DINNER
18:30
21:00

Reservation welcome
special evenings
cuisine
Typical
Meat
Fish
Coeliac
Pizza
In the neighbourhood
Facilities

Open at Christmas

Open at Easter

Navetta

Restaurant