Bar Ristorante La Citarea

Forio d'Ischia

Close to the sea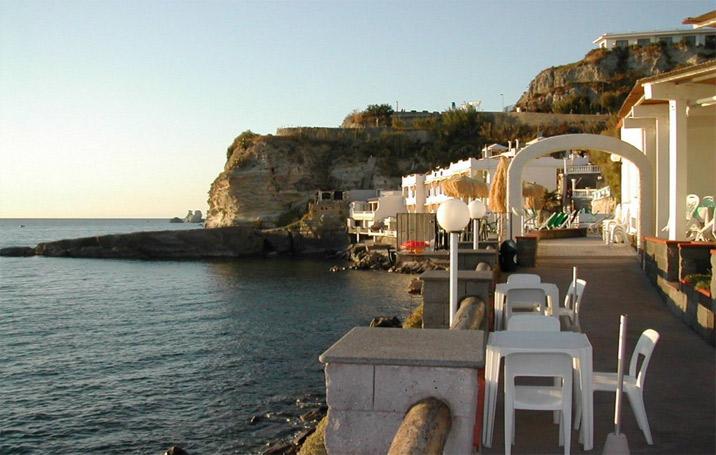 About Ristorante la Citarea
The owners Francesco and Caterina Trofa, together in work and in life, delight their customers with tasty and genuine food, full of traditional flavors and exquisite aromas. The restaurant has a comfortable lounge and a spacious terrace. It is possible to sample the delicacies for lunch, admiring the crystal clear bay of Citara, at dinner in front of fantastic sunsets.
Some dishes you can taste at Citarea
Menu changes according to the catch of the day and time of year.
Ristorante la Citarea location
A magnificent terrace overlooking the Citara Bay, a small car park, easy to reach by car or by bus, although very nice longish walk that connects the restaurant to the nearby town of Forio.
Menu a là carte: 30€ / 55€
Open from 01-04-2015
to 31-10-2015

Mon
Tue
Wed
Thu
Fri
Sat
Sun
LUNCH
11:00
15:00
DINNER
18:00
23:00

Closed from 01-11-2015 to 31-03-2016

Reservation welcome
special evenings
cuisine
Typical
Meat
Fish
Coeliac
Pizza
In the neighbourhood
Facilities

Open at Easter

Air conditioning in room

Bar

Credit cards

Parking

Private Park and Garden

Reachable by car

Servizio invalidi

Private beach

Transfer on request