Deus Neptunus restaurant

Sant'Angelo

Close to the sea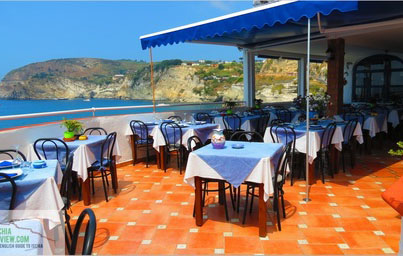 Description
The Deus Neptunus restaurant is located in Serrara Fontana near the sea and sky, in an outline made of morning light shows and silvery reflections in the evening.
Description
The picturesque location, overlooking the sea and the enchanting bay of Sant'Angelo turns out to be a perfect place to enjoy the delicious fish dishes prepared and impeccably presented with Mise en Place always original.
Description
The elegance of the location and the hospitality of the owner: Francesca make the "Deus Neptunus" a must for guests of Ischia.
Open from 30-01-2016
to 30-11-2016

Mon
Tue
Wed
Thu
Fri
Sat
Sun
LUNCH
12:30
15:00
DINNER
19:30
01:30
special evenings
cuisine
Typical
Meat
Fish
Coeliac
Pizza
In the neighbourhood
Facilities

Open all year

Air conditioning in room

Credit cards

Parking

Reachable by car

Central heating

Restaurant

WiFi