Ceramiche Mennella

Casamicciola Terme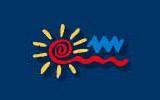 Casamicciola Terme - 80074
Via Salvatore Girardi, 47
081 994442
fax 081 994424
About Ceramiche Mennella
The Ancient Ceramiche Mennella, with its 500 years of history, follows the great tradition of the island of Ischia, famous for the production of pottery and the production of vessels already in the eighth century BC as demonstrated by exceptional archaeological finds including the famous cup of Nestor, a wonderful witness of the past, blending into the matter more simply the ability to shape and the slight breeze of the first expressions of poetry in the West.
Custodian of this heritage of values and experiences, on an island where the pottery is Culture, Mennella is the reference point of an immortal art thanks to the work that is handed down from generation to generation and at the highest levels in the European and international context. Casamicciola Ceramiche Mennella.
Open from 01-11-2012
to 31-05-2013

Mon
Tue
Wed
Thu
Fri
Sat
Sun
MORNING
09:00
13:00
AFTERNOON
15:30
20:00
Open from 01-06-2013
to 31-10-2013

Mon
Tue
Wed
Thu
Fri
Sat
Sun
MORNING
09:00
13:00
AFTERNOON
15:30
20:00
Servizi

Credit cards

Reachable by car