Bar Ristorante Club Scannella

Forio d'Ischia

Close to the sea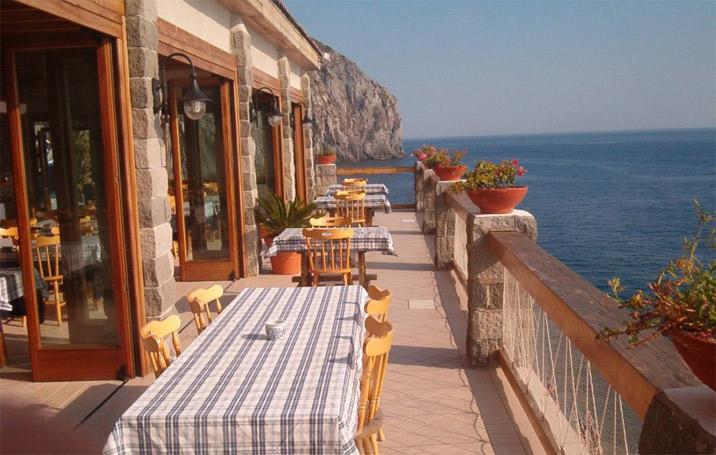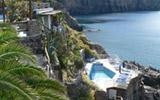 Forio d'Ischia - 80075
Via Marina
+39 081907181
fax +39 081907181
About Ristorante Club Scannella
The kitchen is always open at Club Scannella, such as your home, you can suggest a particular menu or enjoy the aromas and flavours in the typical Mediterranean fish and shellfish.
If you looking for silence, perfumes and real sea life have found a haven. The CLUB Scannella is built on the rocky coast to the south of the island on a wild stretch of water between the clearest Mediterranean Sea. The Scannella offers three swimming pools and one indoor hot tub.
The island of Ischia CLUB Scannella is no ordinary restaurant. It's also a small marine park where you can spend an entire day at the beach, with swimming pool carved into the rock solarium and a beautiful beach where you go snorkelling.
Some dishes you can enjoy at Club Scannella
The menu changes according to the catch of the day, good and plentiful appetizers and first courses.
Location of Ristorante Club Scannella
Overlooking the sea, nestled in the granite rock on the southern island, is accessible by land through a path of about three hundred meters, the bus line and the nearest village of Panza 1.6 kilometers away about 20 minutes feet, in summer a mini bus serves the area. By sea the restaurant is a pleasant stop where you can rest, the boat can be left at anchor in the nearby bay and if you do not have a dinghy owner will pick you up in his little boat, do not forget your phone number to book.
Menu a la cartè - : 36€ / 55€
Open from 01-04-2012
to 31-10-2012

Mon
Tue
Wed
Thu
Fri
Sat
Sun
LUNCH
11:00
16:00
DINNER
19:30

Closed from 01-11-2012 to 30-03-2013

Reservation welcome
special evenings
cuisine
Typical
Meat
Fish
Coeliac
Pizza
In the neighbourhood
Facilities

Open at Easter

Bar

Credit cards

Private Park and Garden

Meeting service

Private beach