Autonoleggio Balestrieri

Città d'Ischia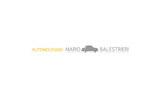 Città d'Ischia - 80077
Via Iasolino, 35
081 985691 - 081 981055

Autonoleggio Balestrieri
At 30 m. from the hydrofoil embark - Calise bar near the port.
Rental with unlimited mileage without driver and without fuel to move on the island.
2) It's strictly prohibited the transfer of the car on the mainland.
3) Driving license over 3 years.
4) Minimum hire one day - For rentals of one day or for home delivery has a surcharge of € 5.00.
5) The first day of rental ends at 9 am on the day following the beginning.
Open from 01-01-2012
to 31-12-2012

Mon
Tue
Wed
Thu
Fri
Sat
Sun
MORNING
AFTERNOON
Facilities

Open all year

Credit cards

Reachable by car