Albergo Il Monastero
3 star Hotel
Città d'Ischia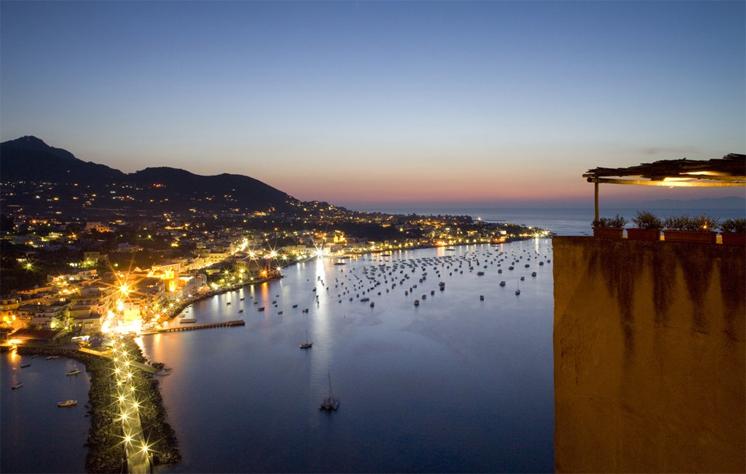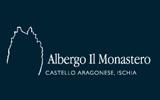 Città d'Ischia - 80077
Castello Aragonese
+39 081992435
fax +39 081991849
About Albergo Il Monastero
The building that houses the hotel was originally a convent, built at the end of the 16th century and dedicated to Santa Maria della Consolazione.. It has been refurbished and equipped with new facilities, but the simple, essential spaces of cloistered living are still perfectly recognisable. The unmistakable fascination of places created for meditation and spiritual retreat remains unchanged. So although these days in the rooms of the Monastero we live and sleep immersed in 21st-century comfort, we still feel a little more inclined to make space for thinking, helped along by the expansive view from the small windows open onto the sky.
Rooms
A charming maze of stairs leads to the rooms from the vaults whitewashed, all overlooking the sea and the village of Ischia Ponte. The furniture emphasizes the essential simplicity of architecture with small windows that interacts beautifully with the landscape and the nature of the castle and the island of Ischia. Two rooms deserve special mention, the so-called superior, No.8 and No.21. The room n.8, floor terrace, wider than the other, has a private terrace overlooking the sea and the north-western coast of the island of Ischia, the bathroom, a spacious and comfortable, is outside the room and reached by a small flight of stairs. The room No. 21 on the second floor of the monastery, has a balcony overlooking the dome of the Church of the Immaculate Conception and that can embrace in a single glance at the landscape from Ischia Ponte and Ischia Porto to the horizon of the land.
Restaurant
The Castle's organic vegetable garden, the orchard and the vineyard are our "market place". The Ischian fishermen who everyday sell their catch in Ischia Ponte, just below the Castle, are our official suppliers of fish and seafood. You may have a full breakfast: hot drinks, fruit-juices, milk, yoghurts, cereals, bran, fresh fruits, cheese, sliced salami, bread and some excellent home-made cakes. Then, on starry summer nights, the very few tables overlooking the sea far from the island noise and immersed in the Castle's stillness will be the fantastic setting for your journey to discover Ischian flavours.
Wellness
In a special place, the most total wellness. Even living on the Aragonese Castle you can have relaxing wellness and beauty treatments. At the hotel Il Monastero there is a small room in front of a wide panorama, where it is possible to take care of yourself by booking massages and beauty treatments.
offers
From 15-06-2021
Availibility

Book

Booking not available
In the neighbourhood
Hotel facilities

Open at Easter

Elevator

Baby sitting

Bar

Credit cards

Safebox

Internet

Private Park and Garden

Restaurant

Meeting service

Solarium

Agreed thermal establishment

Telephone in room

Transfer on request