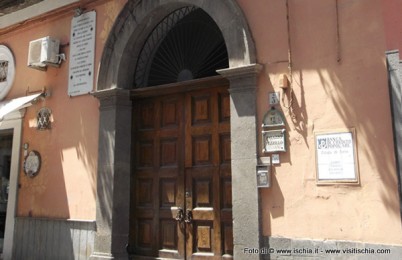 I always thought that the closed gates of the old buildings in the historical center of Forio, if on the one hand gave me the sense of limit and impracticability, on the other hand have made me fantasize, stimulating thoughts and imagination.
When I was child, I sensed that the locals felt an integral part of those buildings, belonged to the tradition, culture, history that stones yet tell, for the characters who had lived there and had left their imprint.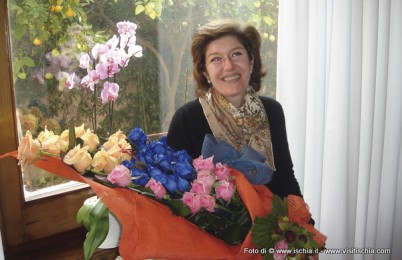 It's the story of a family, before being that one of a company, that one of Johannes Scotti, his wife Adua and daughters, Alessandra and Donatella estimated for four generations in the activity carried out in their perfume shops.
As Milan has its "Mazzolari", Rome "Castelli" and Bologna "Limoni", Ischia also can boast the history of a great little reality like this, that in the 1960s has also launched its own perfume, that someone remembers in a red box with the coat of arms of grandmother.

At the entrance of the charming Casamicciola your eyes will be attracted by the wonders of the thermal park "Vagnitiello". The Passionist Fathers in Ischia talked about it stating sure as hell: "Bathe there ... and you will be healed". This demonstrates the high regard that have had, since ancient times, the waters of this charming establishment located on the sea, sheltered from the wind and away from the stress and frenzy of everyday life, wrapped in the colors and scents of the typical Mediterranean maquis.

His name is Antonio D'Abundo, but everyone knows him as Floruccio. Descendant of a family of Panza census in 1500, after traveling on merchant ships for many years, he returned permanently in his native country, he started a family, opened a stationery shop and dedicated to fulfilling a dream. With painstaking patience has indeed sought and saved from certain "oversight" at least 50 local vineyards, including also those ones of ancient tradition of Ischia. Grapes of that island that was once called Aenaria, ie Land of Wine.