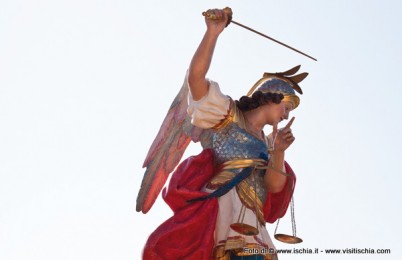 It is represented winged in armor with sword or spear with which defeats the devil, under the guise of a dragon. From East to West. The image of Michael the Archangel for both worship and Christian iconography depends on a few passages of the Apocalypse and some of the New Testament. In Islamic tradition - which in turn derives from Egyptian and Persian mythology - he has taught Prophet Mohammed and represented with a set of scales, a sign that being majestic, head of the angels, it also has the task of weighing the souls before judgment.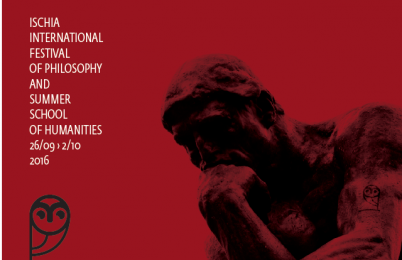 The voice of the nature usually begin to be heard in September. That place had been invaded the month before, the type which disturbed all the locals, but - according to them – was necessary.
What was really necessary? asked little Hans He had been brought to this place as a result of issues related to his parents' employment to found himself in a different situation: people who spoke a different language, different roads, faces and habits.

Despite my century old Ischitan roots, I was unaware of the tower of Sant'Anna. Giorgio Brandi much appreciated the tower and promoted early restorations and prestigious exhibitions organised by the Circolo Sadoul including an exhibition in honour of Arnaldo Pomodoro, one of the most famous and appreciated living sculptors, commemorating 50 years of production, in the grounds of a tower dear to his heart.
As an Ischitan I was surprised, and still am, for the little valuation which has been given to the most important monument of the island (after the Aragonese Castle, which is privately owned).

When history meets a real magic as that of the source of the Ninfe Nitrodi, it's really hard not to be fascinated. In the heart of Buonopane, in the municipality of Barano, the story of the famous source is really long and has always fascinated those who decide to spend a day of relaxation to unwind body and soul.

Ischia is a magical land where history, myth and nature intersect continuously until they merge. A privileged destination for nineteenth-century Grand Tour, that cannot be renounced for training program of every European traveller caught and that in all the lands of the Gulf of Naples could be reflected in the stories of the Greek and Latin classics. Not only myth, but also traditional and religious events such as those dedicated in May, to Santa Restituta, African martyr and patron saint of the island of Ischia.

Autumn is in the air, in the scent of fermenting must and vinasses scattered in the fields. But it is definitely in the woods that we perceive more: chestnuts begin to fall (ready to be harvested), decorating here and there on the carpet of leaves, which hides among other things mushrooms, chestnuts along with the real stars of the autumn season. The route that we propose this month in full autumnal theme takes us to two of the most beautiful forests of the island.