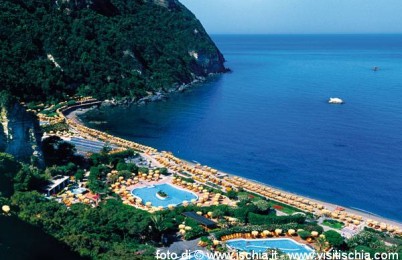 "The spa of the island of Ischia represent a mosaic of natural healing in which the individual tiles are to be reinforced in synergy each other". This was stated by prof. Massimo Mancioli (1921-1994) one of the most distinguished physicians of-hydrologists of the island of Ischia and author of a seminal text on the therapeutic power of Ischia.
In this natural mosaic where the Water is Life, Poseidon Gardens represent the pearl.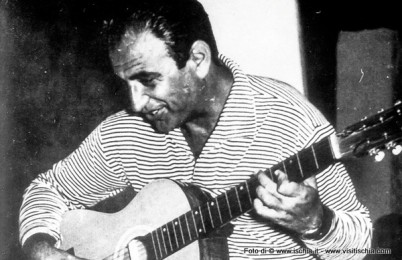 On Thursday, August 7th, 2014 at 21:00 in the gardens of the Tower of Michelangelo in the City of Cartaromana in Ischia there will be a special evening of music with the orchestra conducted by Maestro Antonello Cascone and presentation of actor Gino Riviecco. An evening dedicated to Ugo Calise (1921-1994), the great writer, guitarist and singer of Naples of the1950s.
I always thought that the closed gates of the old buildings in the historical center of Forio, if on the one hand gave me the sense of limit and impracticability, on the other hand have made me fantasize, stimulating thoughts and imagination.
When I was child, I sensed that the locals felt an integral part of those buildings, belonged to the tradition, culture, history that stones yet tell, for the characters who had lived there and had left their imprint.

It's the story of a family, before being that one of a company, that one of Johannes Scotti, his wife Adua and daughters, Alessandra and Donatella estimated for four generations in the activity carried out in their perfume shops.
As Milan has its "Mazzolari", Rome "Castelli" and Bologna "Limoni", Ischia also can boast the history of a great little reality like this, that in the 1960s has also launched its own perfume, that someone remembers in a red box with the coat of arms of grandmother.