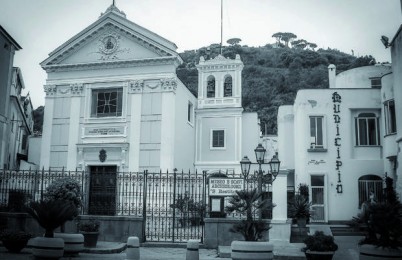 The story of Restituta from Africa, the Christian martyr of the third century AD who is the Patron Saint of the island of Ischia from time immemorial, is shrouded in legend or in the miracle of Fait.
Restituta was a girl of Bizerte, a city in the today's Tunisia and converted to Catholicism suffering the persecution of Emperor Diocletian till martyrdom.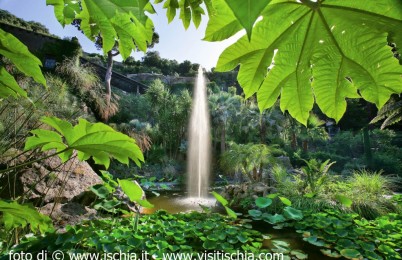 "Suffice it to have a garden and a library to be fully happy". A wise man said and maybe heard directly. But what does the expression "fully happy" means? The saying does not specify the meaning because its content is subjective ... the garden and the library become a whole that cannot be divided: complementary each other... both are equally irreplaceable in their function. The garden and the library are a unique need for those who wish, at least, a bit of faith, but most of all are able to find the conditions ...

«The island of Ischia is known as the "Green Island" referring to the abundant vegetation that characterizes it, consists mainly of forests, vineyards and Mediterranean maquis. And it is just the Mediterranean maquis formation, which in the past formed almost a single green cloak, to hit the various populations that came to the island, since the eighth century BC when the people from Euboea founded the first colony of Greeks, called Pithecusa.

The sea is a resource to be protected, quiet heritage of animal and plant species, of which Man can admire its wonders, without undermining its delicate balance. Dream come true in the Gulf of Naples, in Regno di Nettuno, whose establishment is marked by a long legislative process, lasted about a decade and still being finalized: from the enactment of Law No. 394/1991 (the Framework Law on Protected Areas), to the feasibility study of the Anton Dohrn Zoological Station in Naples, until the regulations of June 5, 2008, which comes into effect the Ministerial Decree of 27 December 2007.