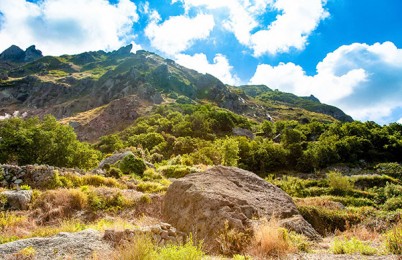 #Andarpersentieri - The program of the manifestation between sea and volcanoes, nature, archeology and geology in Ischia.
A week to discover the beauty of the island, unpublished itineraries to get to know the green soul of Ischia: this is "Walking along paths", the slow and sustainable tourism event that starts in its fourth edition, scheduled for May 11 to 14.
A calendar of appointments for trekking lovers, promoted by 8 associations, Pro Loco Panza, Cai Island of Ischia, Strade del vino e dei prodotti tipici, Nemo Association, Associazione amici di Piazza Maio, Epomeo in sella, Association PIDA - Premio Internazionale Ischia di Architettura and Federalberghi Ischia. They propose a real full immersion among woods and trails, passing through pine forests, hills, mountains and breathtaking scenery overlooking the sea.
Itineraries that will take participants - followed by the CAI guides - to capture the authentic spirit of the island, its heterogeneous souls, and the endless wealth of generous and fertile territory where nature grows lush, giving rare species of plants, flowers, vegetation.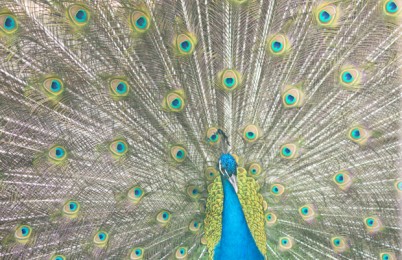 «One more year for the Botanical Giardino Ravino becoming path beyond space and time to the Divine research»
One more year, one more unit of the current date, 2017. A more year to MERISTEMA, the annual meeting of Giardini Ravino, the X edition celebrating the bicentenary of the birth of Henry D. Thoreau, transcendentalist philosopher, considered one of the most underrated minds of America. As misunderstood his name, as great his influence: Tolstoy, Gandhi, ML King, Mandela, the beat generation, folk singer, Bob Dylan and Patti Smith were inspired by Thoreau and also filmmakers such as Peter Weir with "Dead Poets Society" and Sean Penn with "Into the wild". Anarchists, radicals, pacifists, vegetarians, environmentalists, advocates of descent happy, supporters of the gift economy, and even designers owe much to Thoreau.

IN FORIO FOUR CENTURIES OF TIMELESS STORY.
You have to settle with time. A time that seems like Janus, ancient Roman deity. He escapes, with an eye toward the past to recognize and guess but remaining still, motionless and impassive, and enjoys in its essential features the inlays of the memory, looking to the future. There is a time that passes and one that stays still. It shares with itself, looking inside, but at the same time safeguarding what produces looking outside, to reach it. It fights against its erosion, punctuated by the seasons passages that always alternate equal and that flow leaving the signs along the four hundred years of life of the "Visitapoveri Confraternity".
"Of loves and ladies, knights and arms, I sing"
The rhetorical chiasmus, as a trio marked by the cross of four brushstrokes, opens and synthesizes the Orlando Furioso by Ariosto. Made up with a grid of eighth of hendecasyllabic metre, the chivalrous poem is divided into a whirlwind of people, events, feelings that crowd, jostle, and alternate. Think of the paintings or the Renaissance tapestries depicting the epic battles of Pavia, Roncesvalles, and San Roman. Artists such as Paolo Uccello, Ruprecht Heller, where they wrap like waves, theories of shapes and colors (bodies twisting convulsively, armor, muscles warriors and horses) divided by long rows of lances that mount a scaffold made of geometric correspondences between straight, drive shafts, beams with diameters of voltages. It is a biblical crush of men and beasts that is impossible to enumerate and distinguish immediately in detail but which it works as a perfect mechanism.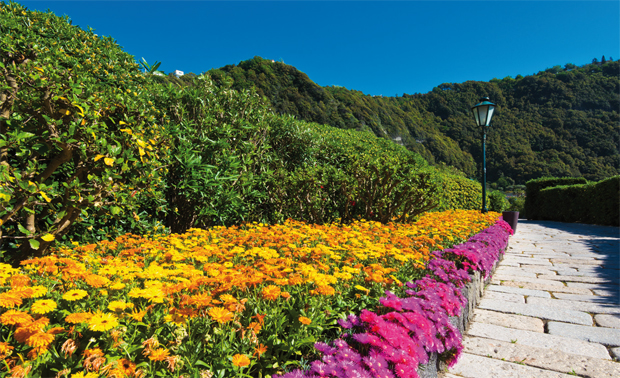 Another gloomy day, cold and not for temperature: February! In the middle of the shortest month, the mind of Eduardo was playing with the memories. It must has been long beating of time, irregular, dictated by the patter of rain falling: Tic, tac, tuc, tic, rustling leaves, wind cuts, earth receives. Water! It was only water. Source of life and valuable asset. Although almost finished, this winter made him tired and thoughtfully.

I was almost 10 when with my bike, a "venti" with the frame at an angle,
crashed near the Calabbresiello balcony, in Via Roma, in the center of Barano. Knees full of blood, such as the right shoulder and the front, a disaster. Today people would not lose a moment to go to Lacco Ameno, to the hospital.
Mom and Dad had neither car nor a driving license. So my parents knew exactly what was done in these cases. They had learned from their elders.