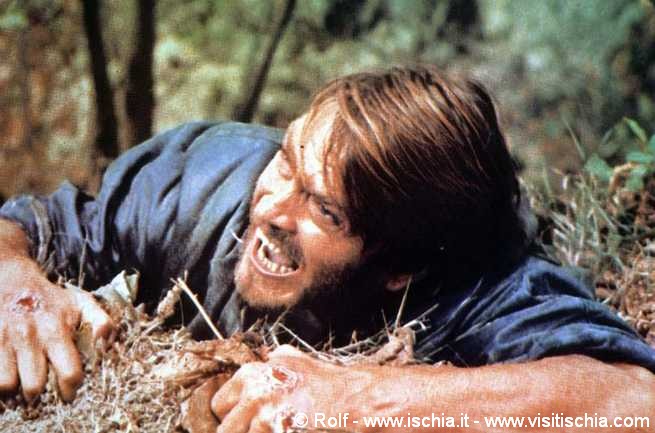 Shot in Ischia and Africa. The Last Mercenary is a former mercenary who, for love of the beautiful girlfriend Joanna decides to change his life, but some former comrades involved in drug trafficking. Rolf accepts only well meant. Traffickers make-up, in revenge, killing Joanna and Rolf takes revenge in turn.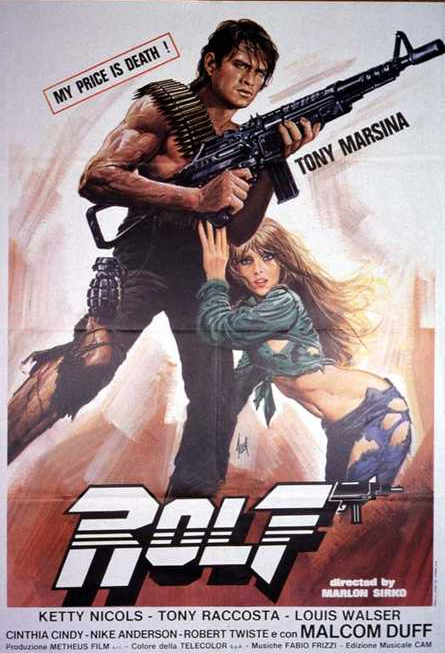 Title ROLF

Release date(s) 1983, ITALIA

Genre ADVENTURE FILM

Running time 92 Min

Other title THE LAST MERCENARY

Production MARIO SICILIANO PER METHEUS FILM

Direction MARIO SICILIANO
Starring: Tony Marsina, Ketty Nicholas, Tony Raccosta

Photography: Luigi Ciccarese

Editing: Franco Malvestito

Music: Fabio Frizzi
Plot
The protagonist, a former mercenary in war in Honduras, living in a small town in Tunis with the sole desire to forget the past of violence and marry his Joanna. The police does not lose sight of him, because "it is not possible" that Rolf is returned to normal after the experiences of death. Arrive five of his former comrades, led by John, who propose, since that is now the civilian pilot, to carry in a certain place a box behind drug lavish compensation. Our first refuses, but then agrees, but only to destroy the deadly load of stuff. The five then retaliate by raping and killing his beloved Joanna. Rolf in turn swears revenge invites five in a bush and, using the old trick of guerrilla warfare, implementing gimmicks brutal and violent, delete them all. Then, exhausted and almost devoid of life reasons, leave handcuffed by police officers who seek him.