Terme di Cavascura
Sant'Angelo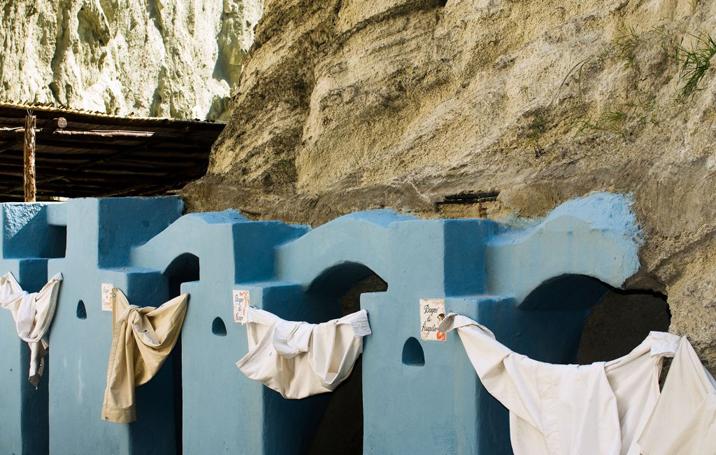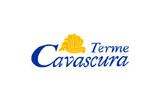 Sant'Angelo - 80070
Via Cavascura
+39 081999242 - 081905564
fax +39 081999356
Descrizione delle Terme di Cavascura
Cavascura is a catchment area in its natural state, where you can relive the ancient times; dug into the stone of a deep valley, it has not been transformed over the years but still retains its caves, its small waterfalls, its hot springs that continue to come down from the mountain to the incredible temperature of 90 °.
The source is located about 300 meters from the beach Maronti and is accessed by following a trickle of hot water that opens into a small bed among the tufa walls of the hill. It is a spa room in the open, with the flowering brooms, thick bushes, chestnut trees and oaks, whose leaves go from green to violet. In caves dug into the rock, the natural hot waters gush. In the gloom of caverns restful, patients bathe savoring the authentic contact with nature, not mediated by human intervention. Then there are also hot showers coming down from the mountain as waterfalls and natural saunas. In a cave-saturated vapor, patients practice the ancient stoves, inhaling gas fumes that come straight from the depths of the hydrothermal basin. Then there is a hot shower that comes down from the mountain-shaped waterfall. Under the jet of this thermal water it can not resist a few minutes for the temperature reaches 70-80°. Finally, there are treatments to cosmetics with application of natural mud found on the spot and left to mature in the water that flows from underground.
Beauty Treatments
Massages, masks, cleaning and facial, waxing, pedicures, manicures, lymphatic drainage.
Thermal treatments
Mineral bath in the tub, mud and thermal shower, natural inhalation, irrigation natural thermal, cold therapy, sauna + shower.
Date and opening hours
Open from 9:30 to 13:00 and from 14:00 to 5:30 p.m.
offerte
Disponibilità

Prenota

Booking non disponibile
Nelle Vicinanze
servizi

Aperto a Pasqua

Beauty center