Lucignolo la Dolce Vita

Forio d'Ischia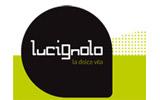 Forio d'Ischia - 80075
Via F.Schioppa, 27
081 998423 - +39 3282563456
Lucignolo la Dolce Vita
Lucignolo la Dolce Vita, the multiplex of Zì Carmela opens to a rich panorama rich in events and projects well combined with the need of those ones choose Ischia as holiday destination.This year, Hotel Zi Carmela has designed an original way to the Club valuing the Ballroom Dolce Vita, taking the size of the dance hall and the piano bar. Also dancing and revival of the disco atmosphere complete the range of the themed nights with live music and copyright parties. The main event of the 2010 season is the dinner show that under the imaginative direction of Elia Team combines the delicious cuisine of quality with the most spectacular fun. Lucignolo la Dolce Vita can accommodate meeting and conference and is available for the preparation of parties (birthdays, bachelor and hen party, anniversaries, weddings). To give the best sound systems and new high-end lights make the room of Lucignolo Dolce Vita. Music, dance, light, creativity and energy, a legendary meeting place for regulars and tourists around the world.
For information and reservations: Tel 081998423.
The venue is easily reached from Ischia Port by taxi or bus, lines 1, 2 and CD, which run until 2 am.
Open from 01-01-2012
to 31-12-2012

Mon
Tue
Wed
Thu
Fri
Sat
Sun
MORNING
AFTERNOON
Facilities

Open all year
Air conditioning in room
Bar

Credit cards
Discoteca
Piano bar

Reachable by car
Central heating