La Pergola farm holiday
Residence in
Forio d'Ischia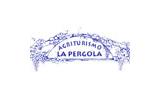 Forio d'Ischia - 80075
Via S. Giuseppe, 24
+39 081909483
fax +39 081909483
About La Pergola farm holiday
In Forio on the beautiful Island of Ischia, between the green vineyards and the blue sea, La Pergola farm house offers a good opportunity to spend special holidays to discover ancient flavours and country traditions.
Rooms
The very comfortable rooms, equipped with air conditioning and heating, overlooking the courtyard full of flowers of many colours. And then the sight, green countryside and away from the sea crown the landscape.
Cuisine
From jams, all made with fruit company, which enrich the breakfast until oil produced with olives trees scattered here and there, not to mention the fruit, tomatoes, vegetables and wine, what better accompaniment also coming from breeding to meat company: Chickens, Rabbits and Pigs.
All very tasty dishes made from natural products company, expertly cooked according to local tradition, taste great and lightness. The company, in addition to the possibility to taste local products prepared according to traditional recipes, offers the opportunity to take part in agricultural activities, tocooking classes and local handicrafts, such as processing the straw of ancient tradition, which allows very original weave baskets and hats.
offers
From 01-01-2015 to 31-12-2015

In the neighbourhood
Facilities

Open all year

Open at Christmas

Open at Easter

Camping/Agriturismo

Dogs allowed

Domestic help

Parking

Indoor swimmingpool