Hotel Umberto a Mare
3 star Hotel
Forio d'Ischia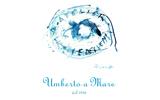 Forio d'Ischia - 80075
Via Soccorso, 2
+39 081997171 - 081997258
fax +39 081997171
About Hotel Umberto a Mare
Placed on a small rock face which stretches on the sea up to the famous Church of Madonna del Soccorso, destination where Pope Giovanni Paolo II saw as place of the young meeting in 2002. The location is unique of its kids, thanks to the exposition to the West, from the terraces of the hotel you can enjoy the suggestive sunsets that many writers have inspired..
Rooms
The 11 rooms have a basic furnishings, subject and style of the insertion sites in the surrounding environment.
Restaurant
At any time of day, the small restaurant terrace you can admire a very beautiful landscape, though it is a sunset that you experience the emotions are stronger in particular if you're lucky enough to enjoy the view of the legendary green flash. The kitchen offers a menu changes daily depending on what the local fishermen provide, ranging from meals in conscious interpretations of traditional dishes that see the intrepid processing fish in the actor Prince.
Facilities
The lido is equipped with descent to the sea, private dock, sun-beds that complete the package of this small hotel, become one of the landmarks of the island for many travellers tired of the usual routes, often much more than boring, mass tourism.
offers
From 01-04-2018 to 20-10-2018

Availibility

Book

Booking not available
In the neighbourhood
Hotel facilities

Open at Christmas

Open at Easter

Air conditioning in room

Baby sitting

Bar

Tv in room

Dogs allowed

Credit cards

Safebox

Mini-bar in room

Internet

Private Park and Garden

Central heating

Restaurant

Solarium

Private beach

Telephone in room

Transfer on request