Hotel Gran Paradiso
4 star Hotel
Casamicciola Terme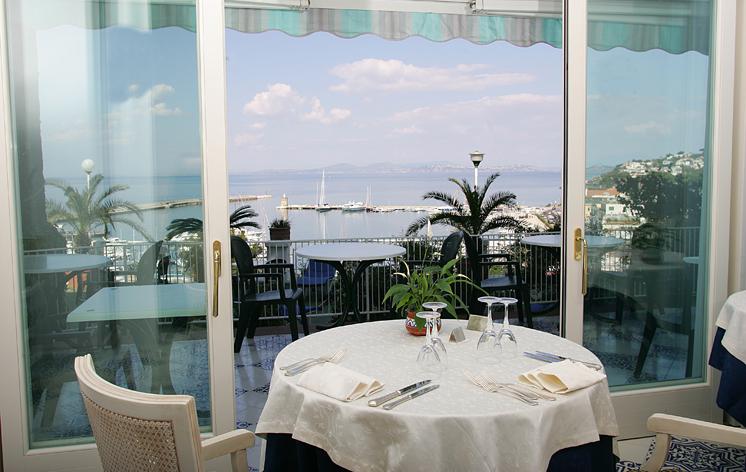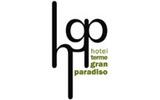 Casamicciola Terme - 80074
Via Principessa Margherita, 20
+39 081994003 - 081900895
fax +39 081980633
About Hotel Gran Paradiso
The Hotel Gran Paradiso,an attractive structure enjoying an unrivalled panoramic view over the Gulf of Naples, overlooks the yacht harbour and Casamicciola Terme's fascinating old town district, just a few steps away.
Recently redeveloped into a stylish four-star hotel, the Gran Paradiso combines charm and elegance with a wonderfully harmonious décor and respect for its environment.
Surrounded by beautiful pine groves, this is one of the best places to stay in Ischia, where guests can rediscover a taste for high culture, the arts, nature and the island's traditions, combined with total and absolute comfort, fulfilling the needs of those who love to travel without giving up the conveniences to which they are accustomed.
Rooms
The rooms, all recently restored, are tastefully decorated with simple yet elegant furnishings. The use of natural materials, beautiful ceramic floor tiles and colour-coordinated fabrics, creates a tasteful, sensuous aesthetic impact capable of stimulating the senses and relaxing the mind.

The solid wood headboards, decorated with hand-painted ceramic tiles made by skilled local craftsmen, are positioned to offer you a charming sea-view from the moment you open your eyes.
The bathrooms, finished in marble and finely-decorated earthenware ceramics, create a sensation of purity, elegance and well-being.
The exceptionally light rooms, nearly all of which have wide, comfortable terraces or balconies, enjoy spectacular views out over the bay or up to Monte Epomeo.
Restaurant and bar
The Gran Paradiso restaurant serves authentic Mediterranean cuisine in elegant surroundings decorated with the local blue and white porcelain tiles, which complement perfectly the luminosity and panoramic view from the large bay windows.
As well as a spacious indoor room, the restaurant occupies part of the terrace and gardens and, during warm summer nights, dinner is served by candlelight.
The variety and wealth of the menus prepared from extremely fresh, top-quality local ingredients, updated daily using only Italian produce, combines perfectly with the refined atmosphere and attentive service, in keeping with the best traditions of the hotel business.
Beauty center
The Gran Paradiso's spa offers well-being services and hydrotherapy cures for the body and mind, in a sophisticated atmosphere, fully tailored to relaxation. What better occasion to take advantage of the beneficial effects of thermal baths and thalassotherapy and moreover the fangotherapy. Our spa pays particular attention to a special treatment, "mudtherapy", because it stems from the most ancient and rooted tradition, going back to the Romans, that of Ischian spas.
offers
From 22-04-2016 to 25-10-2016

In the neighbourhood
Hotel facilities

Open at Christmas

Air conditioning in room

Elevator

Dryer in room

Bar

Beauty center

Tv in room

Dogs allowed

Credit cards

Coeliac cuisine

Safebox

Mini-bar in room

Garage privato

Internet

Parking

Private Park and Garden

Piano bar

Indoor swimmingpool

Outdoor swimmingpool

Central heating

Restaurant

Sauna and/or Turkish bath

Solarium

Private beach

Agreed thermal establishment

Telephone in room

Transfer on request