Hermitage Park Terme
Città d'Ischia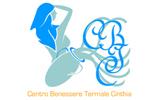 Città d'Ischia - 80077
Via Leonardo Mazzella, 67
+39 081984242

About Hermitage & Park Terme
A medical specialist assisted by experts for all treatments mudtherapy and spa directs the Spa and Health Centre Cinthia Hermitage, completely renovated and agreed with N.H.S. The new beauty department has the most modern equipment and allows guests to take relaxing treatments for the care and beauty of face and body. Equipped physiotherapy department, gym, sauna, Turkish bath, emotional shower and swimming pool with whirlpool spa. Consult 5 Projects in the details, and see the wealth of treatments available to our customers.
Beauty Treatments
Detoxing peeling Glycolic or papaya, lymph drainage, chocolate massage, massage OMES, vitamin C treatment liftosome breast, cold therapy, homeopathic mesotherapy cellulite, eudermic cure, treatment hydradermie.
Spa Treatments
Thermal bath, thermal bath with ozone in the tub, mud and thermal shower, spa massage, circulatory reactivating massage, whirlpool spa pool, aerosol and inhalation medications, nasal douche.
Agreement with the N.H.S.
offerte
Dal 28-03-2015 al 01-11-2015

Disponibilità

Prenota

Booking non disponibile
Nelle Vicinanze
servizi

Aperto a Pasqua

Beauty center

Parcheggio

Sauna e/o bagno turco

Stabilimento termale convenzionato

Transfer