Bar Ristorante Scogli Innamorati

Forio d'Ischia

Close to the sea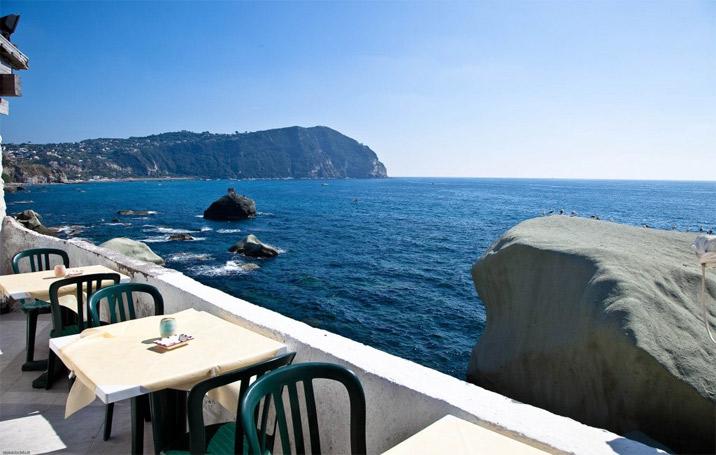 About Ristorante Scogli Innamorati
In the south-west of the island of Ischia, between the road and the famous lovers rocks, there is the Restaurant Scogli Innamorati, a large terrace partly covered and partly discovered, overlooking the sea and on two blocks of greenstone, in love.
Some dishes you can taste at Ristorante Scogli Innamorati
Here it is possible to savor the delights of the sea, from the linguina with seafood to grilled fish. Do not miss the pizza oven for those who does not like seafood. All accompanied by local wines and piano bar until dawn.
Ristorante Scogli Innamorati location
Just 500 meters from the center of Forio, on the promenade of Citara linking the town center. Easy to reach by car, with parking nearby and the local bus line 2 - 21 - 22 - 24.
Open from 01-04-2012
to 31-10-2012

Mon
Tue
Wed
Thu
Fri
Sat
Sun
LUNCH
11:00
16:00
DINNER
19:00
24:00

Closed from 01-11-2012 to 29-03-2013

Reservation welcome
special evenings
cuisine
Typical
Meat
Fish
Coeliac
Pizza
In the neighbourhood
Facilities

Open at Easter

Air conditioning in room

Bar

Credit cards