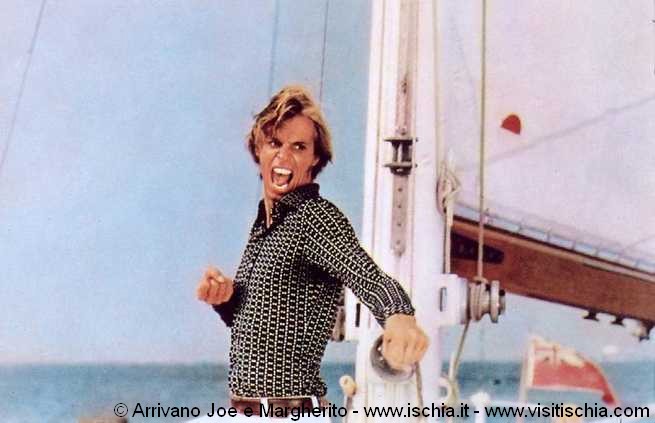 Funny without being exciting and eventful farcical comedy-adventure of Giuseppe Colizzi, inventor of the western spaghetti and sponsor of the tandem Bud Spencer-Terence Hill.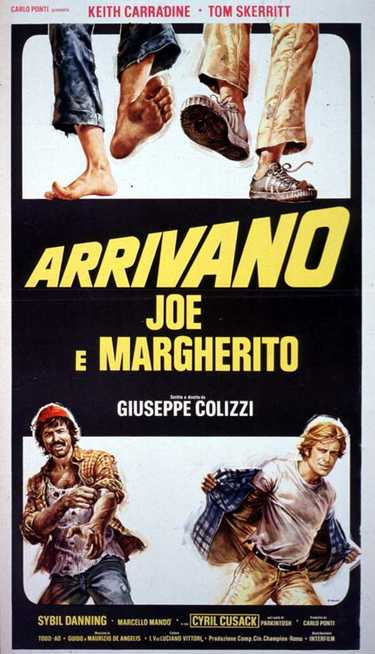 Title ARRIVANO JOE E MARGHERITO

Release date(s) 1974, FILM ITALO-FRANCESE

Genre Commedia

Running time 105 Min

Production CARLO PONTI

Direction GIUSEPPE COLIZZI, INVENTORE DEL DUO SPENCER-HILL
Starring: Keith Carradine, Tom Skerritt, Sybil Danning

Photography: Marcello Masciocchi

Editing: Antonio Siciliano

Music: Maurizio De Angelis, Guido De Angelis
Plot
A comedy by the fast pace and bright aspect. Adventures of an odd couple: Joe and Margherito, who must make a top-secret mission, take a Sicilian boss of the bad life and transfer him in the United States. To this end we require coldness, determination and discretion. But the one, Joe, an American man, is unable to weave plots mafia. And his companion, Margherito is a simple fisherman. The troubles and mishaps follow each other relentlessly. Another band tends to impede their mission. At one point in their path an extraordinary figure of British gentleman, an emblematic individual, who will win the two the right way.