Mare Blue daily charter

Forio d'Ischia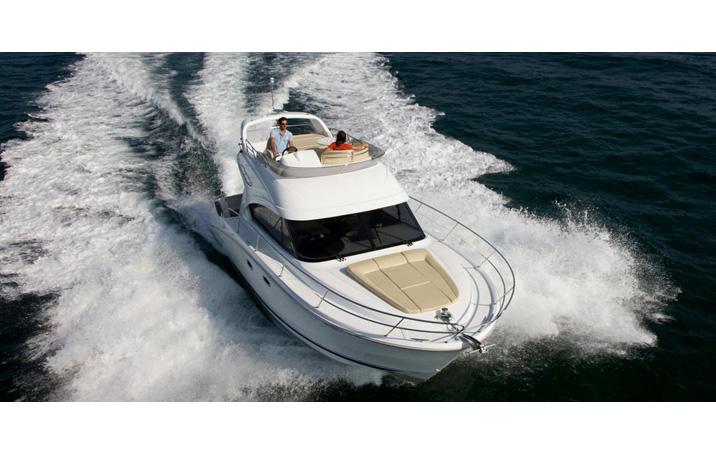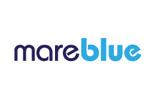 Forio d'Ischia - 80075
Porto di Forio
- +39 3664426600

Mare Blue
Daily charter by private boat.
A sea lover is opening his "home", with courtesy and knowledge to make you spend an unforgettable day through our islands beauties on his boat named Mezzopieno.

Mare blue charter offers a customized service with a recently built boat, equipped with all the comforts. We suggest some itineraries based on our experience, departing from Forio di Ischia marina. The suggested tours can be customized for your need.
ISCHIA, PROCIDA, CAPRI, VENTOTENE.
ISCHIA
This itinerary let you discover the island coast, with bays and coves accessible only by boat.
Departure at 10 p.m. from Forio marina, expected arrival around 6 p.m
You could swim in the Sorgeto underwater hot springs, admire the Chiarito Bay wonderful seabed, take a look to the S. Angelo village with its colorful houses. You can sunbathe on Maronti beach, explore Scarrupata and S. Pancrazio bays with Mago Cave, stop in the Cartaromana bay admiring the Aragonese castle.
Lacco Ameno with the famous Fungo (the mushroom), San Montano and Citara bays with their beautiful sandy beaches well know for Negombo and Poseidon thermal parks and S. Francesco and La Chiaia beaches

PROCIDA
This itinerary combines part of Ischia tour, with tour of Procida , that probably is the Naples less famous gulf island and for this reason it saves its old charm.
Departure at 10 p.m. from Forio marina, expected arrival around 6 p.m.
Left Forio marina dock we will meet soon la Chiaia and S. Francesco beautiful sandy beaches, then San Montano bay where it is possible to stop for a bath.
Passed Lacco ameno with its famous Fungo (mushroom), we'll point to Procida island,
We'll stop in one of the beautiful Procida bays as la Chiaiolella, la Chiaia, or Pozzo Vecchio , Ciraccio or Sirulenza beaches. You can admire the wonderful Vivara Island, natural reserve, linked to Procida by a bridge. It's worth visiting the Marina Corricella old fishing village, with its pastel-colored houses, that is the oldest Procida's marina.


CAPRI
This itinerary, requires a longer sailing but it will let know and appreciate the most word famous island, with its incomparable beauties from the best point of view: by boat.
Departure at 9,30 p.m. from Forio marina, expected arrival around 6,30 p.m.
In about one hour sailing, while you can relax in the sun we will approach to Capri.
Places as Grotta Azzurra, the Faraglioni, Marina Piccola, Tiberio beach, are worldwide famous. But there are other places that it's worth visiting: Cala del Limmo with its wonderful fiord, Cala del Rio, Punta Carena lighthouse, la Grotta Bianca, la Grotta Verde, il Monacone, la Grotta dell'Arsenale less famous places but full of charm.
On request you can add to this tour, the Grotta Azzurra visit with small local little boats.


VENTOTENE
This itinerary is more exclusive and it takes you to discover a wild beauty island, off from the more beaten tracks.
Departure at 9,30 p.m. from Forio marina, expected arrival around 6,30 p.m.
After a little more than one hour, we reach Ventotene island.
During the navigation you could see the dolphins swimming and jumping close to the boat.
On the island, the beaches are few, some of them are dark and they reveal the volcanic nature of the island, the cliffs are sharp , but the sea color is wonderful .
Cala Nave, Cala Battaglia, Parata Grande, Parata della Postina, the Natural pools are all beautiful places where you can peacefully enjoy a fantastic day on our boat.
It's worth walking on the island to see the beautiful Porto Romano, natural haurbour, already used in old Roman times, and visiting the village with its shops and stands selling local products
Spend the night on board
Plan an exclusive night on board to live the best of Procida, Capri and Ventotene. For a sunset drink and a dinner in one of the restaurants accessible only by boat, or choose to moor and enjoy a special night in the island you prefer.
You can spend the night watching the fireworks during the local celebrations from a new and exclusive point of view.
This option includes two full days and a night on board, departure 10 a.m. arrival the day after at 6 p.m.
Contact us to plan your customized excursion
The boat has two double bed cabins
Services
-Day trips to Ischia, Procida, Capri and Ventotene for six people
-Night tours at events such as the S. Anna and S. Michele celebrations, for six people.
-Night on board in Procida, Capri or Ventotene, up to four people.
-Weekly charter with skipper up to four people.
Conditions
Pax: 4/6 people
Costs of any moorings area not included.
If weather conditions are not suitable for the trip you have the chance to change the reservation. If this is not possible, the deposit fee will be refunded.
Se non sarà possibile, la quota d'acconto verrà restituita
Boarding : Forio Marina
In the neighbourhood
Facilities

Reachable by car