Terme Hotel San Giorgio
Barano d'Ischia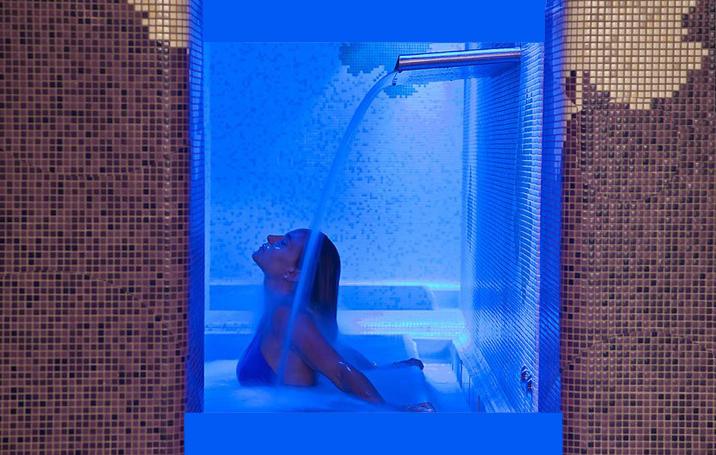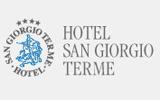 Barano d'Ischia - 80070
Spiaggia dei Maronti
+39 081990098
fax +39 081906515
About Terme Hotel San Giorgio
The water used in our SPA and wellness area gushes out from the depths of the earth, where it is enriched in minerals, gases and salts – in some cases of marine origin.
Our indoor wellness area hosts a thermal pool with several hydromassage devices, a waterfall and an air massage system with geyser effect, a wet grotto, a cold water basin as well as two terraces overlooking the sea.
Beauty treatments
Your thermal treatment begins with an examination by the doctor who will prescribe the most suitable cycle of treatments.

Mud therapy
The treatment starts with the application of hot mud to the recommended areas for about 15 minutes. From that clay, the body receives both warmth and precious mineral elements that, over six months of repeated daily changes of water, have passed from the water to the mud. In addition to the positive effects of thermal mud, there are the benefits of clay, which remineralizes the skeletal structure but above all protects and repairs the cartilages.

Bathing therapy
After a thermal shower to remove the last of the mud, the next step is a bath, prepared at the prescribed temperature by mixing water straight from the underground strata of the establishment with that of the cooling bathtub. It is advisable to enhance the process by the addition of hydromassage and ozone.
This completes the sweating process that started with the mud treatment, preparing you in the best possible way for massage.

Thermal massages
When combined with thermal treatments, the body undergoes a muscle-relaxing process that makes a notable contribution if one considers that it is the contraction of those same muscles that often causes an increase in painful symptoms. The benefits obtained by patients with this therapy are therefore evident.

Inhalatory cures
The precious mineral salts contained in the thermal water reach the most delicate respiratory tracts by means of the micro-vaporisation produced by the inhalatory equipment. Inhalatory therapies are also recommended as excellent preventive measures. After completing the treatment it is good to recover some of the lost mineral salts with a squash or a fruit drink. The rest of the morning is best dedicated to relaxing activities.
Thermal treatments
t the hotel SPA, thermal treatments can be rounded off with wellness and beauty programmes, such as relaxing beauty masks, lymoh drainage, anti-cellulite massages or anti-stress massages.
At the Hotel Parco Smeraldo, belonging to the same hotel group and located at only 150 m distance, in the afternoons it is possible to benefit from special treatments ranging from Shiatsu and Ayurveda massage to hot stone and aroma therapy massage, in order to enjoy a complete wellness and relaxation experience.
offerte
Dal 28-03-2015 al 25-10-2015

Disponibilità

Prenota

Booking non disponibile
Nelle Vicinanze
servizi

Aperto a Pasqua

Beauty center

Parcheggio

Sauna e/o bagno turco

Transfer